Our clients choose JavaScript because it's a versatile technology that allows to develop user-friendly mobile applications, websites, and desktop widgets and applications. Whether you are building a product from the ground up or brushing up an existing product – we will set up your own dedicated team in Kiev, Ukraine.
About NCube JavaScript developers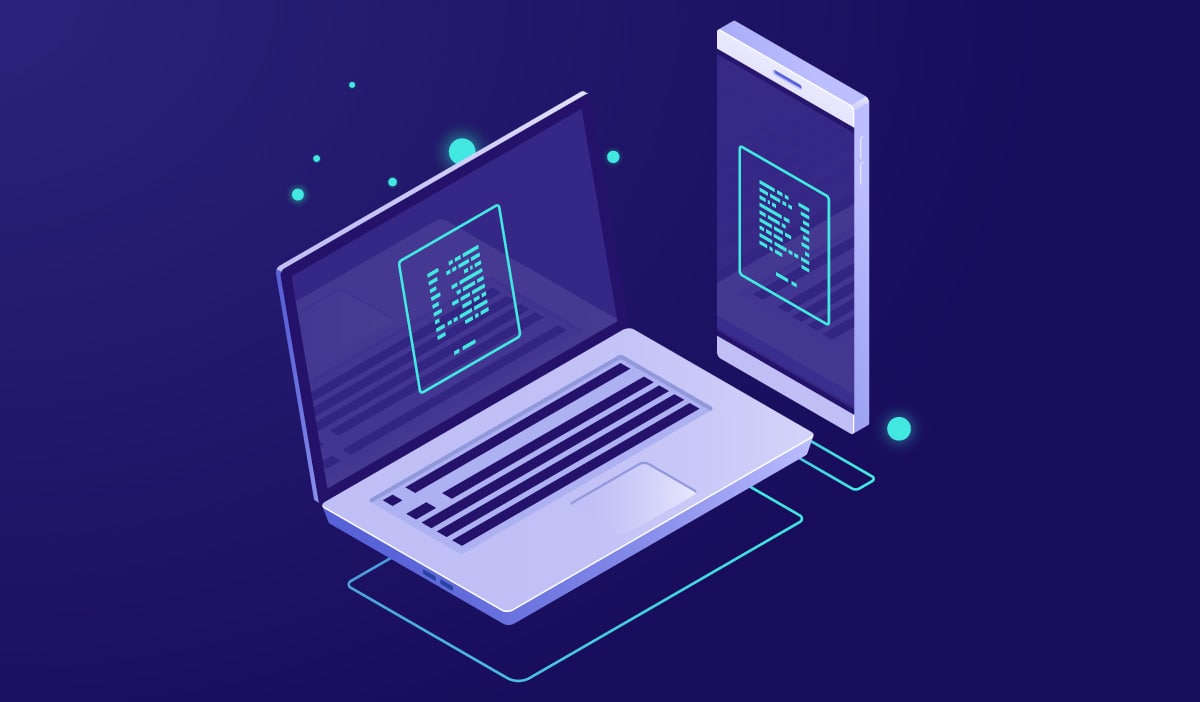 Team: Our technology leaders have a decade of expertise in hiring skilled JavaScript developers. When building JavaScript teams, we make sure candidates have meaningful previous experience in development of front-end components, client-side in web browsers, server-side in web-servers, databases, and non-web programs. We set the bar high, but it's worth it to develop a successful product for our client.
Process: On average, it takes 4 weeks to launch a team. A partnership typically starts with requirements gathering, then we go all the way through a series of interviews on our side and on the client's side, and after all candidates are approved, we sign a contract. After that, the engineers start working in our comfortable office and we make sure nothing stands in the way of your successful cooperation.
Portfolio: Tech companies entrusted us to build their products using JavaScript. An example of such is Veritone – we have provided a team to work on a project that entails building an AI-powered facial recognition system.
NCube hires JavaScript developers who master the most popular JS frameworks and libraries.
React.js
React.js is a library that allows to build large web applications which update data without reloading the page. Additionally, it is a simple way to create interactive UI and front-end components. Ncube developers combine React.js with other JavaScript libraries and frameworks.
Node.js
Node.js is used for the server-side of web applications. It brings to the table all the pros of full-stack development – fast code execution, a flexible and productive team, JS code reuse, a variety of free tools, high speed and performance and fast and reliable software as the end result.
Angular2
Angular2 has modern features for building beautiful websites with high load speed. This framework increases developers' productivity and saves time because it's code is less error-prone and easy to understand. Additionally, it can be easily accommodated to specific tasks. A dedicated team of NCube software developers always ensures functional websites.
Vue.js
Vue.js is a popular framework with a variety of tools for building user interfaces. It combines small size, simple structure, the ability to integrate with other JS frameworks, high-speed rendering, and efficient component operation.
Meteor.js
Meteor.js is an all-inclusive framework for building mobile and web applications which allows to build front-end, back-end and database using one language – JavaScript. NCube developers use Meteor to build an app's UI as well as for real-time web development.
Ember.js
Ember.js is a front-end oriented framework used for building client-side web applications. It is a comprehensive solution that entails an app flow and data management. Ember unites the best of Angular and React and is best applied for building complex multi-page apps.
Backbone.js
Backbone.js is a lightweight MV* framework that allows to structure the code of JavaScript applications. It has good functionality and offers event-based communication between views and models. NCube developers rely on it for creation of client-side web and mobile applications in a well-organized manner.
Aurelia.js
Aurelia.js comes in handy when you need to shift the focus from the framework to the business logic. It's a modern client framework used for mobile, desktop and web. NCube developers find Aurelia simple, powerful, and concise, because Aurelia is made of smaller, focused modules. As such, building custom solutions with this framework is easier and faster.
Polymer.js
Polymer.js enables browsers to understand Web Components. It's a lightweight library used for building web applications. NCube developers use Polymer to build customized and reusable web components.
Mithril.js
Mithril is a React-like framework designed for building single-page applications. It's compact, fast, and promotes the Python principle of "a single and obvious way to do it." Companies like Vimeo and Nike make the most of Mithril.
We at NCube can build your team of JavaScript developers that will be cut out for your project. If you need advice regarding which JS framework is a good fit for your project, our team of technology experts is available for a consultation.