NCube has been providing .NET solutions for as long as the company exists – 11 years. Throughout these years, there has always been at least one client for whom we needed to implement .NET services. The most recent trends we follow are tight integration with Azure services and automated QA testing.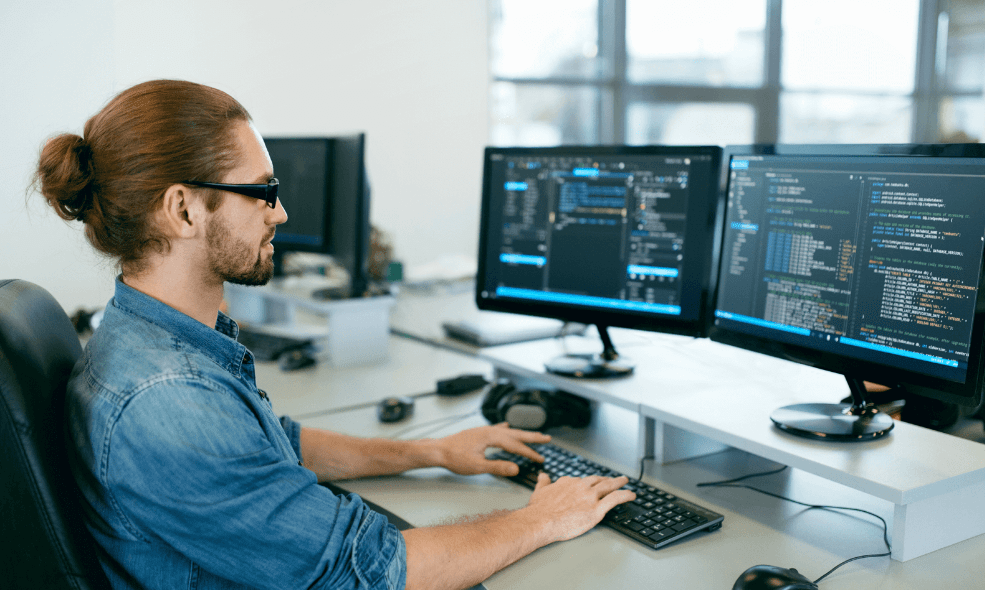 .NET is a framework created by Microsoft which is used for development of console, Windows, web and mobile applications. Due to its controlled environment, developers can build, install and execute all kinds of applications. .NET is a platform that allows to create interactive, feature-rich applications using C#, F#, and Visual Basic.
Cases requiring .NET implementation
Enterprise solutions

Smart integration using .NET Core, a cross-platform, modular .NET framework that allows to create web apps, microservices, libraries and console applications. .NET is an ideal solution for infrastructures that use Azure and Microsoft and perfectly suits back-end with a complex architecture. .NET doesn't have an alternative when a client's infrastructure is based on Microsoft service. Java is also a good option for enterprises, but if a client prefers Microsoft, .NET is the best choice.

Mobile development

Xamarin is intended for development of native applications for Windows, iOS, MacOS, and Android using C#. The framework relies on Mono, the open source development platform based on .NET Framework. The Xamarin platform is characterized by native user interfaces, native API access, and native performance.

Web applications

ASP.NET and ASP.NET Core are used for building high-performance web applications, content-driven dynamic websites, and microservices. The frameworks are characterized by high speed and vast language support. ASP.NET is built into Windows server environment and requires a minor setup and configuration as compared to other platforms.

Desktop applications

Traditional .NET framework is used for development of Windows, PC, and server applications. It's a mature framework that relies on .NET Framework Class Library and provides the highest level of compatibility for the existing applications and libraries.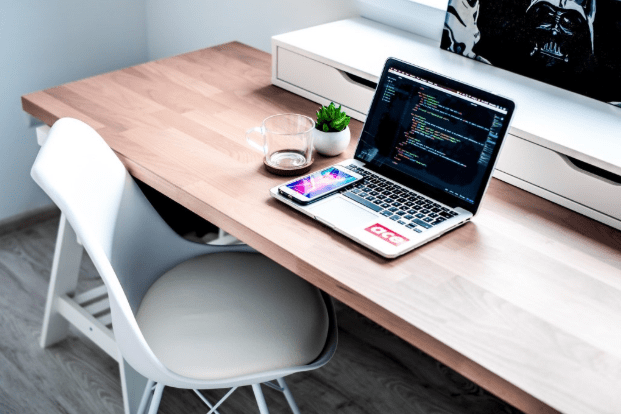 .NET benefits
Object-oriented approach
OOP methodology ensures a manageable, easy-to-maintain and test code. .NET increases developer productivity, as it allows to reuse code elements, thus cutting costs and time for development.
Security of code
The .NET environment provides code-level security. Strict control over the intermediate language types allows the environment to define security policies before launch.
Simple deployment
ClickOnce and NoTouch deployment options were created by Microsoft to ensure easy deployment.
The Common Type System
CTS ensures compatibility of data-level programming languages by providing a consistent set of basic data types. It means that the classes are able to inherit from a class created in another language.
Extensive capabilities
.NET boasts a vast toolbox in Visual Studio integrated development environment. It supports varied functions like file reading, graphic rendering.
Language independence
In the .NET environment, all programs, no matter the language, are compiled into intermediate language Microsoft Intermediate Language. This way language compatibility is achieved at the MSIL level.
Connect with our experts for a team of talented .NET developers.