Hiring for the role of an IoT engineer, we meet people with a unique mindset. The mindset that has brought them to pursue a career in this field. At NCube, we believe that few professions have so many people in love with what they do.
Let us reveal some secrets that help us identify the best IoT engineers on market.
They experiment non-stop
Everyone had a classmate who was into robotics, radio parts, or electronics. He or she learned how devices work the hard way – by disassembling a radio or a toaster and getting (hopefully minor) electric shock. Occasionally, they had to deal with fire in their apartment and their parents still have no idea what had happened back then. Today children try to build a robot in their robotics classes. But back then it was different – kids were running around with industrial condensers trying to electrocute each other.
They know hardware inside out
These kids went on treasure hunt equipped with hand-made metal detectors. Cops raided their houses when they used hand-assembled superpower radio sets to hack police radio frequencies. While their classmates used to throw paper planes at each other, these kids were busy setting wiretaps and flashing their powerful flashlights across the classroom. Sometimes they took the beating. But their reaction was quite opposite – they shut themselves off from the world, only to go out once a week to get repair parts and build something really insane.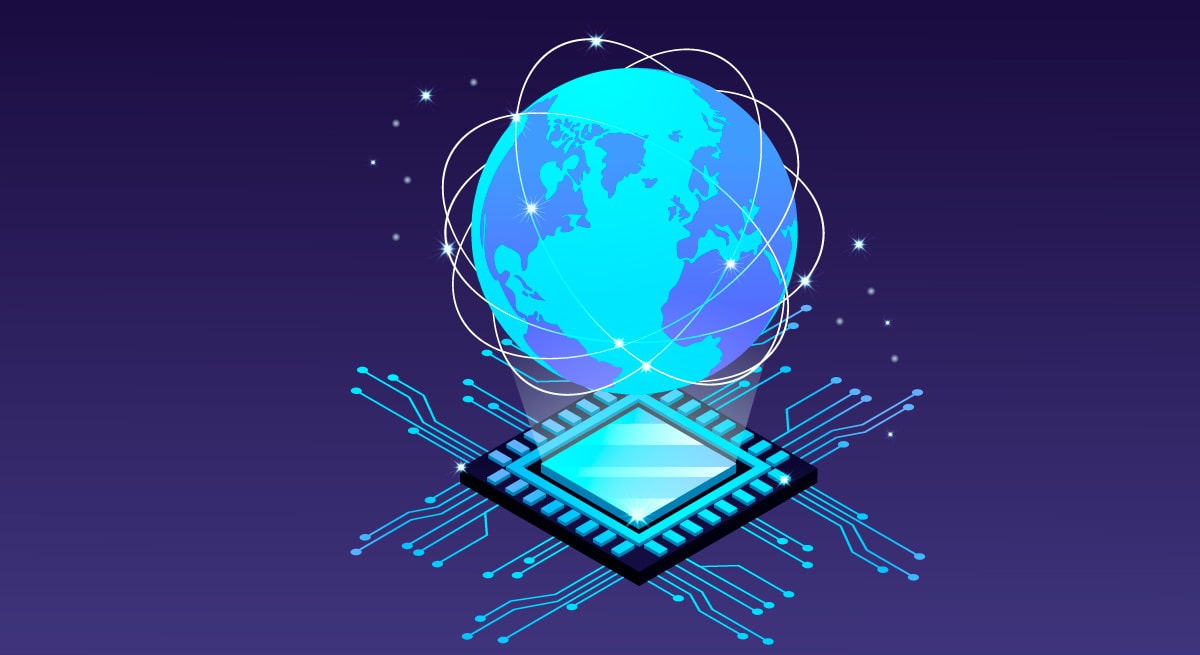 They have their heart in engineering, not just a degree
The would-be engineers always knew what they wanted to study in college. Even if their wealthy parents forced them to get into Law or Business school, they sabotaged education for the sake of building new things. It's not just an engineer with a degree. It's an engineer who is made of millions of semiconductors and microcapacitors. Throughout their career, they continued to build up their skills.
They are Jacks of all trades
One main difference between a developer and an IoT engineer is that the first can become a Superstar in one language, framework or studio, while the second masters up to 6 innovative streams.
IoT engineers are fluent in everything – from Big Data to Blockchain and AI. This is explained by the complexity of IoT products which require comprehensive knowledge of front-end, back-end systems, custom-built firmware and hardware, electrical and mechanical engineering. Most IoT engineers have a degree in computer engineering and embedded systems, but they have also worked as web and mobile developers.
They have deep proficiency in Big Data
These engineers know that lots of IoT efforts in the future will be backed by profound machine learning algorithms and Big Data. As such, they can decipher big data patterns generated by sensors, extract and process data from connected devices, manage edge data, and provide real-time visibility. They know that using a combination of AI and Big Data helps companies work more efficiently.
They are polyglot
Even though C dominates manufacturing technology, IoT engineers do not swear by it. Apart from C, their language choices include a wide array of other languages, including Java. Other popular languages applied in functions are JavaScript, PHP, Python, Swift, C++, and specific languages like Arduino.
They are the most counterintuitive experts in security
Knowing everything about security, they choose to ignore it. The explanation for this is simple – they are on a mission to discover new approaches in engineering. In the future, their discoveries may become a threat to humanity, but it doesn't stop them. IoT experts know that we are headed to witness the rise of the fridges, the attack of net bots and flash mobs of self-driving scooters. Deep down, they are excited about a future like that.
They know that there is something more than confidentiality, integrity, and availability. Today, IoT engineers are frightened by the vulnerability of computing platforms, networks, mobile devices, clouds, and smart houses and smart cities.
About NCube IoT engineers
As the Industrial Internet of Things drives us towards a convergence of men and machines, it calls for people with a unique fusion of electronic engineering, robotic vision, and "internet" mindset. Buttons and levers have been replaced with digital interfaces, so the staff operating them needs to keep their qualification levels sharp.
What NCube technology leaders are looking for in IoT engineer candidates?
An experimental mindset and a desire to build things from the ground up or optimize ones that already exist.
A degree in Electronic Engineering or equivalent technical field and first-hand experience in building hardware.
Mastering C as a basic language, but also programming experience using several other languages.
Expert knowledge of Machine learning, AI and Big Data.
Expert knowledge of information security, as in understanding the nature of potential risks and ways to prevent them.
With a strong technical educational base, European market has qualified IoT engineers working in industries like healthcare, automotive, aviation, and manufacturing. Contact us for a list of available candidates.